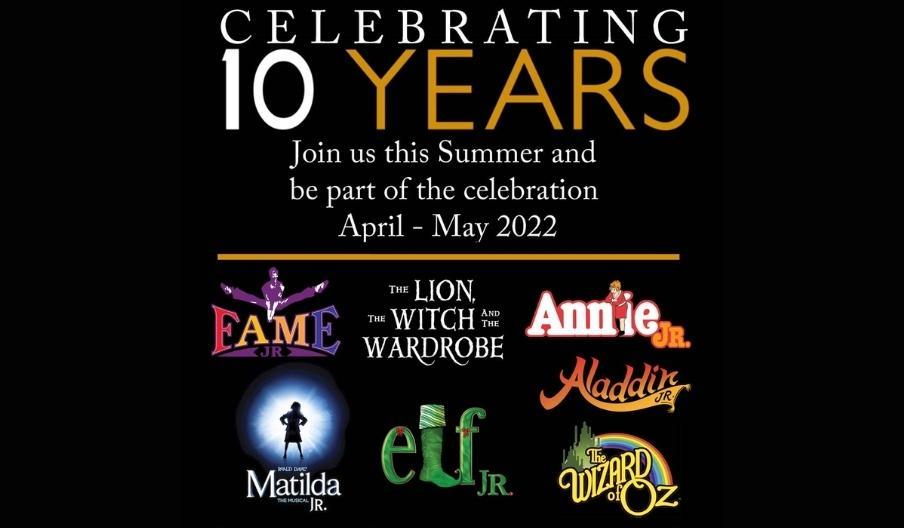 About
In May 2022 we will be marking our 10th birthday and we'd love for as many past, present and new members to help us celebrate this very special occasion.
Artistic Director Matthew Bunn will be working with our Hampton Hill and Twickenham Casts, putting together a show inspired by all the greatest hits from the very best shows we've produced over the past ten years.
All of our amazing casts will come together to perform in A DECADE OF DRAMACUBE at the Exchange Theatre in Twickenham on Saturday 21st May on what promises to be a very special and hugely memorable night.
As well as performing, our young performers and their families will have the opportunity to look back over past productions in our 'hall of fame' exhibition with photos from every production, catch up with old friends and party the night away as we ramp up the music and see out the last decade in style.
But that's not all! There will also be a little surprise performance from the Dramacube Team!!!!
You can be part of this historic occasion by joining us for the summer term project which runs from mid April to mid May.
We can't wait to work with you on this momentous project!
Map & Directions