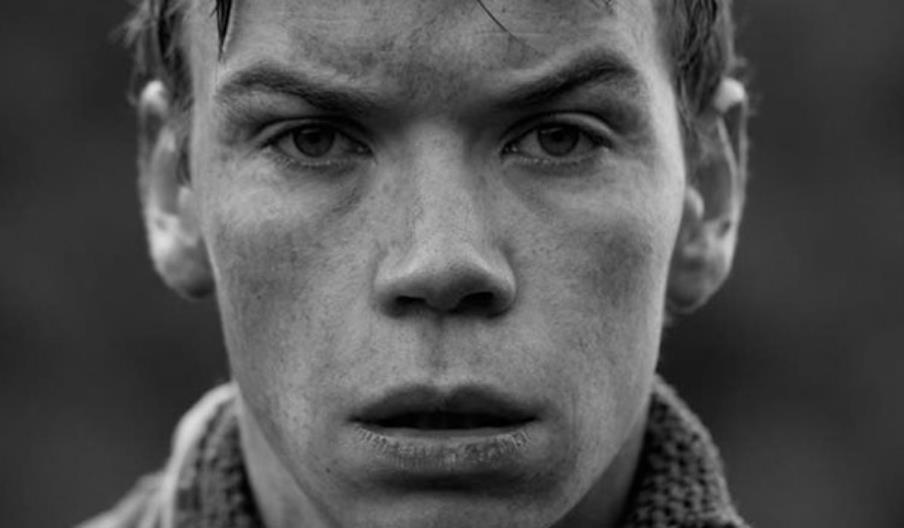 About
---
Barnes Film Festival are proud to present an entertaining curation of short film
Films have been grouped into time slots as follows:
FRIDAY 17TH
12:00PM -12:30PM - Sylvain's Hunt Dir: Theo Cohn
Sylvain's Hunt is a surreal depiction of something familiar. Miniatures, prosthetics, sightless driving mountain shots, puppets, gore effects, all serve to make a traditional Son and Father rite-of-passage hunting trip into an uncanny vision of maturation and masculinity.
Thanks For the Harmonica Dir: Jemimah Mensah Coker
A moving story about how Celeste, a curious hotel receptionist, helps a guest deal with his grief with a random act of kindness – a gift of a harmonica.
12:45PM- 1:15PM - A Little Bit of Paradise Director: Andrzej Cichocki
Under the Forest of Dean a community of people continue the ancient practice of Freemining: a traditional way of mining for coal and iron ore in small scale mines passed on by oral tradition. This documentary is a snap shot of three of the last operational mines in the Forest, and the people that work them.
Under the Forest Director: Ryan Powell
1:30PM- 2:00PM - Eric Director: David Yorke
Joshua finally gets to meet Eric, the beloved dog of a girl he's been dating. As the evening evolves, Josh begins to get a sneaking suspicion that Eric isn't your typical house pet.
Artistic Character Director: Vasily Chuprina
When a quiet artist spends his time daydreaming of his muse, he inadvertently sets in motion a series of actions that he has no control of. A quiet life upturns at each event with consequences.
2:15PM- 2.45PM - Geisha L.O.V.E. Director: Mike V. Derderian
A day in the life of a graffiti artist and her robot protector set in 2155. A tough, no nonsense renegade graffiti artist in a dystopian world, where graffiti is punishable by death.
Total Eclipse (of the heart) Director: Nicola Jane Francis
A woman in love makes an unexpected connection during a solar eclipse
Mama I'm Through Director: Emma Morgan-Bennett
After the death of her 102-year-old great-grandmother during BLM protests, Emma seeks advice from her three friends about Black motherhood. Their words, paired with a montage of family archive creates a film that examines the lines between racial violence, resilience, and afrofutures.
3:00PM- 3:30PM - Love Letter to the dream I had Director: Yoni Ben-Haim
A recounting of a summer filled with love and adoration. By the agency of her dreams, moments of a time is relived by the narrator filled with heightened raw emotions.
Jackson Director: Emma Miranda Moore
Teenager Amira avoids a haunted house visit using her unique imagination. 'Jackson' is a rainbow-hued onion of memory and invented story - the layers of which are revealed by someone who wouldn't have thought of telling you anything is wrong.
3:45PM - 4:15PM - Man Up In Lockdown Director: Ruicheng Liang
Exploring non-binary identity, Man Up in Lockdown follows Richard Energy, a provocative digital drag king born in the pandemic. Timely and moving, this film examines what it means to be an artist, driven by creativity and a desperate need to perform.
Cinema Now Director: Louis Holder
A montage of closed cinema images during lockdown in London, captured on Super 8mm film. A short, observational documentary that creates a capsule of a turbulent period in all our lives - the COVID-19 pandemic.

4:30PM - 5:00PM - Don Vs Lightening Director: Big Red Button
All Don wants is a quiet life in the Scottish Highlands. Unfortunately the universe has other plans.
Lilian Director: Cathy Tyson
The first black woman in the Royal Air Force, Lilian Bader, challenges the history books. Both she and her husband fought in WW2 yet there aren't any pictures of the contribution of black servicemen and women. Fifteen years after the war, Edith, a person she had tried to help, arrives at her door and brings new challenges. Why is she there? and why now?
5:15PM - 5:45PM - Find the Light Director: Abdullah Khan
Zak Anwar, a young Pakistani boy, is continually victimised and sees no reprieve. Battered from his latest attack he decides to end the suffering and attempts to drown himself, only for the critical moment to reveal a purpose worth living for.
Bainne Director: Jack Reynor
In the last year of The Great Famine in Ireland, a stoic farmhand survives working for the local landlord. When he encounters a ghostly figure stealing milk his morality is questioned, and is beguiled on a journey of faith.
WEDNESDAY 22ND
5:00PM - 5:30PM - Sylvain's Hunt Director: Theo Cohn
Thanks For the Harmonica Director: Jemimah Mensah Coke
5:45PM - 6:15PM - A Little Bit of Paradise Director: Andrzej Cichocki
Under the Forest Director: Ryan Powell
6:30PM- 7:00PM - Eric Director: David Yorke
Artistic Character Director: Vasily Chuprina
7:15PM- 7.45PM - Geisha L.O.V.E. Director: Mike V. Derderian
Total Eclipse (of the heart) Director: Nicola Jane Francis
Mama I'm Through Director: Emma Morgan-Bennett
8:00PM- 8:30PM - Love Letter to the dream I had Director: Yoni Ben-Haim
Jackson Director: Emma Miranda Moore
8:45PM - 9:15PM - Man Up In Lockdown Director: Ruicheng Liang
Cinema Now Director: Louis Holder
9:30PM - 10:00PM - Don Vs Lightening Director: Big Red Button
Lilian Director: Cathy Tyson
10:15PM - 10:45PM - Find the Light Director: Abdullah Khan
Bainne Director: Jack Reynor
Map & Directions
Road Directions
Parking
The Olympic Studios is located on Church Rd, which has Pay & Display on-street parking between Monday - Saturday 8.00am - 6.30pm 
Public Transport Directions
Bus
From Hammersmith Underground to Red Lion / Church Road 533  (20 stops)
From Richmond to Red Lion / Church Road 419  (20 stops)
Train
Barnes Station approx 10 min walk or Bus 33 to Red Lion / Church Road
Barnes Bridge Station approx 10 min walk or Bus 533 (7 stops)  to Red Lion / Church Road