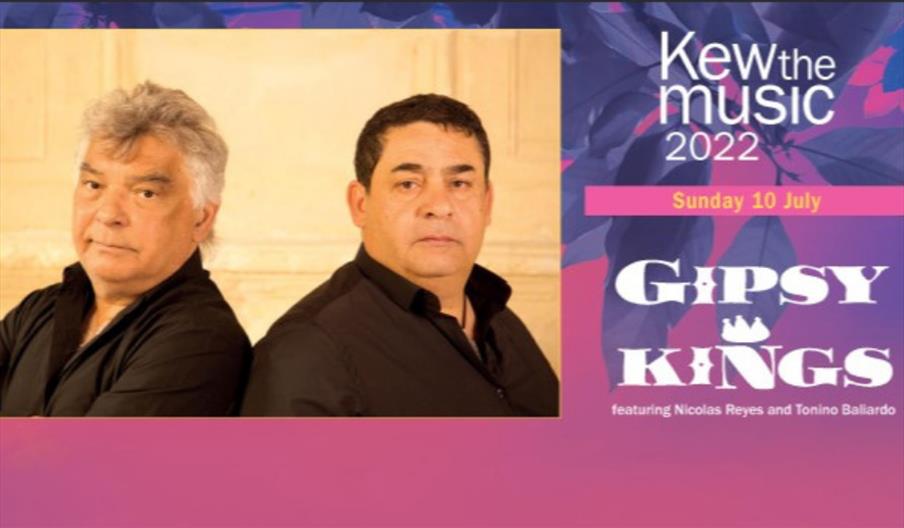 About
With little need of introduction, the party favourites and spectacular performers, Gipsy Kings, will close Kew the Music 2022.

They are one of the most successful Spanish language bands of the last 40 years, with their 1989 self-titled album spending 40 weeks on the US charts, and their top 5 songs amassing over 160 million listens on Spotify.

Known for their infectious tunes and jubilant performances, Gypsy Kings have successfully been in demand for over four decades.
Guide Prices
See website for details
Map & Directions