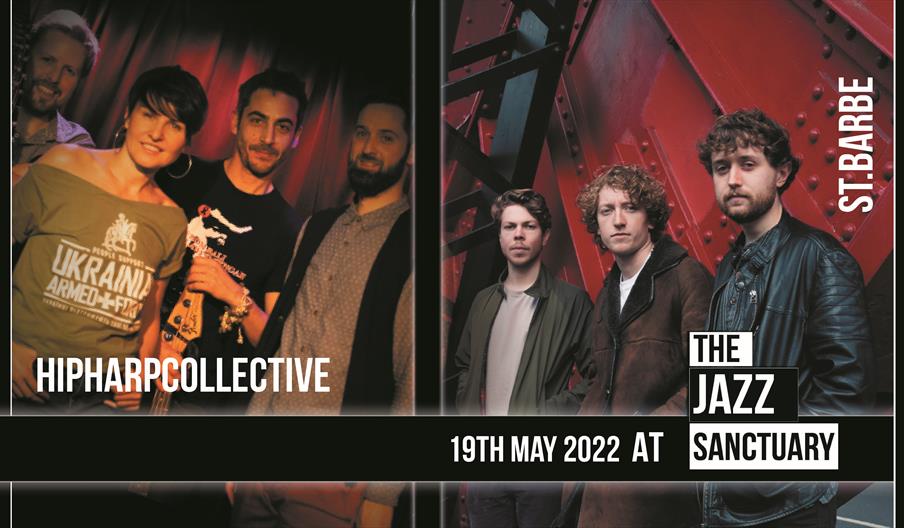 About
"Alina Bzhezhinska Quartet… throws a spellbinding party to awaken the senses" London Jazz News"…Bzhezhinska shares with Alice (Coltrane) a mastery of the jazz harp."★★★★★ The Times
Drawing from a variety of influences, including Dorothy Ashby's 'Afro-Harping', Alice Coltrane's spiritual outputs, Joe Henderson's free form jazz experimentation & 90s Acid Jazz and Trip Hop, Bzhezhinska (composer, band leader and founder of the HipHarpCollective) is a one-woman powerhouse on a mission to bring the harp to the fore of contemporary sonics.
Expect to hear the harp as you've never heard it before.
Line-Up:Alina Bzhezhinska – Harp/ ElectronicsMikele Montolli – Electric BassAdam Teixeira - DrumsJoel Prime - Percussion
St. Barbe
James Maltby - Guitar Floyer Sydenham - DrumsEd Ireland - Bass
Dissolving the lines between jazz, rock and electronic music, St. Barbe create a rich and expansive sound world fuelled by high-octane improvisation, ethereal textures and complex beats.
Map & Directions