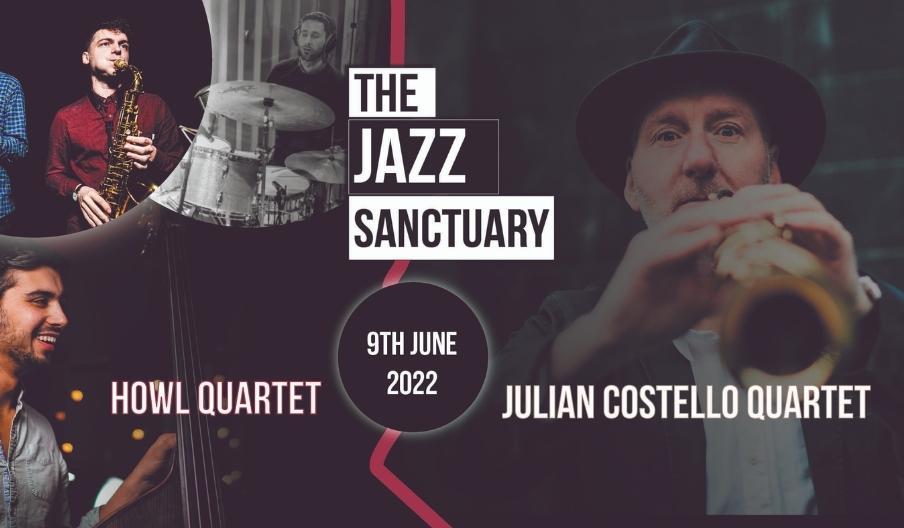 About
One evening - Two quartets - both with brand new banging jazz for you. Internationally acclaimed Saxophonist Julian Costello is bringing a new group to the Jazz Sanctuary featuring Natalie Rozario on cello and vocals, Stefanos Tsourelis on oud and guitar and Sophie Alloway on drums and percussion. They will be performing songs from diverse artists such as Sarah Vaughan and Jimi Hendrix and also original compositions from his albums on 33Jazz Records. This is the coming together of a fantastic line up of instruments and in demand musicians on the London scene.
Julian Costello - Saxes
Natalie Rozario - Cello and Vocals
Stefanos Tsourelis - Oud and Guitar
Sophie Alloway - Drums and Percussion
"Julian Costello is a sax lyricist, telling his stories of life's ups and downs with perfect alteration of tone to impart strength, humour and even frailty at times"
Featuring four of the UK's top jazz musicians, Howl Quartet is a wild, expressive outlet bearing all from the calm and reflective to the outright untamed.
Formed of old friends and collaborators, this co-led quartet emerged in 2017 through a collective passion for improvisation and composition. Howl Quartet are a garage rock band at heart with a ferocious energy for artistic expression and improvised music.
Taking inspiration from artists such as Endangered Blood, Claudia Quintet and Brian Blade, there is an innate freedom and creative intensity to their music.
Map & Directions