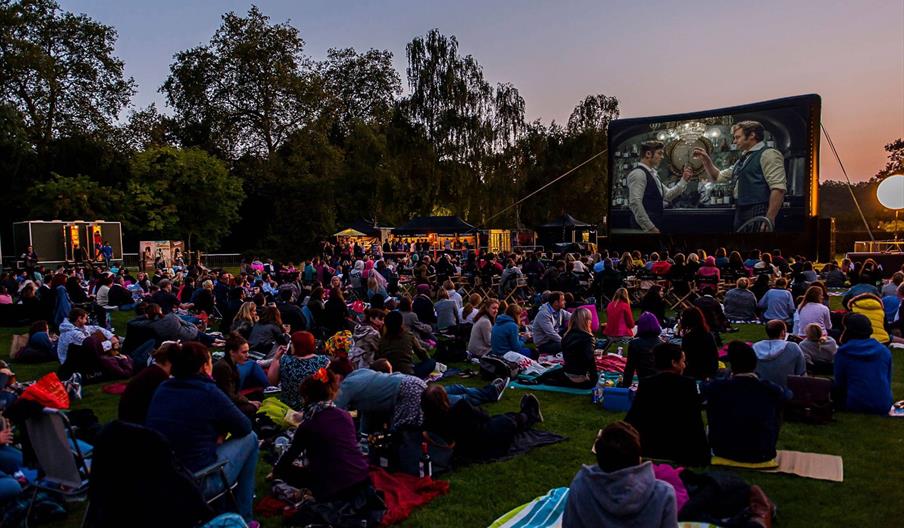 About
Situated right on the bank of the River Thames and just a stone's throw away from Twickenham Station, Marble Hill House is the ideal setting for an evening of classic cinema.
A Palladian villa built between 1724 and 1729, this beautiful house will provide a perfect backdrop to meet with friends and family for a cinema experience like no other.
Showing at Marble Hill
William Shakespeare's Romeo + Juliet - Tuesday, 19 July 2022 — 9:15pm
The film that made Shakespeare cool, and the poster that lived on all our bedroom walls. This edgy, fast-paced version of Romeo and Juliet is a gorgeous tear-jerker with an epic soundtrack.
Clueless - Wednesday, 20 July 2022 — 9:15pm
Miss out on watching a 90s cult classic? Ugh, as if!!! The film that gave us more catchphrases than we can count, Clueless is full of Bettys and total Baldwins (hello Paul Rudd), as explained to us by Cher, Dionne and Tai. The three friends navigate their way through friendship, crushes and falling in love, as well as showcasing the walk in wardrobe we all dream of, an iconic freeway moment and those tartan outfits. See you there – we hope not sporadically
The Greatest Showman - Thursday, 21 July 2022 — 9:15pm
Sit back and enjoy as P.T. Barnum and his troupe of performers rewrite the stars. Showcasing the vocal talents of none other than Hugh Jackman, a cracking soundtrack and an uplifting storyline, this film defined our 2018. The noblest art is that of making others happy – and this film will definitely leave you feeling all warm and shiny.
Map & Directions