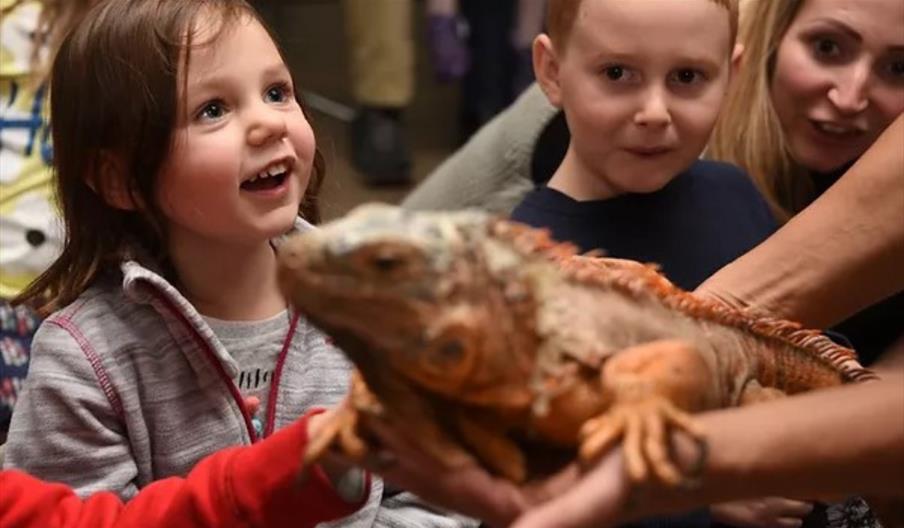 About
An hour of hands-on, family fun.
Meet, touch, hold, wear(!) and learn about some of the amazing, smaller creatures we share our planet with.
Snakes, tarantulas, lizards, tortoises, giant millipedes, frogs, mice, small birds etc.
Will you wear a snake around your neck?
Will you hold a tarantula?
What is a Tegu?
How many legs do millipedes really have?
Come along and find out!
Map & Directions