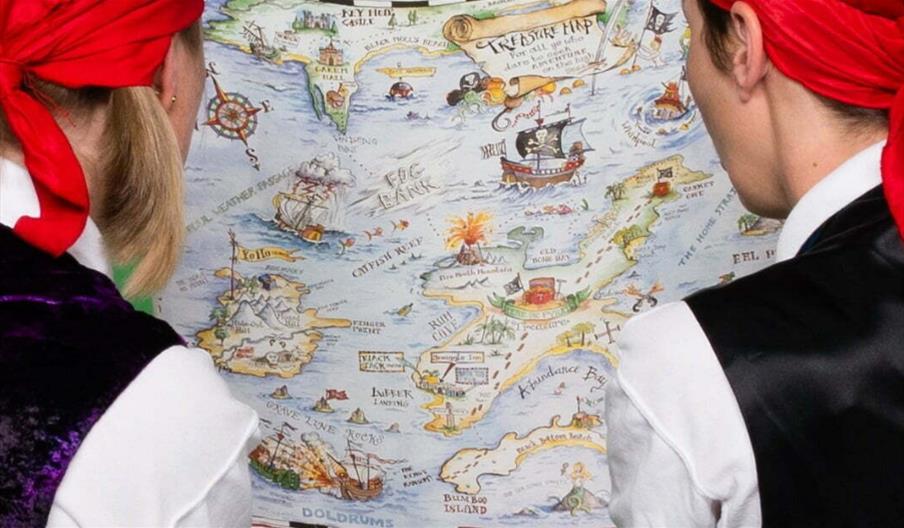 About
Whilst searching for hidden treasure, a famously selfish pirate captain has left a once beautiful tropical island littered with rubbish and its inhabitants struggling to survive. It's up to Maggie and Roy to save it. The trouble is… they're REALLY not friends. Teleported from their school trip at a maritime museum into the centre of a swashbuckling adventure in the Amazon, can they learn to work together, win the race to find the legendary gold – and restore the place to its natural glory?

Can YOU defeat this dastardly litterbug pirate…?

And come dressed as a fearsome member of his crew if you dare! Arrrrrrr!
Guide Prices
See website for details
Map & Directions