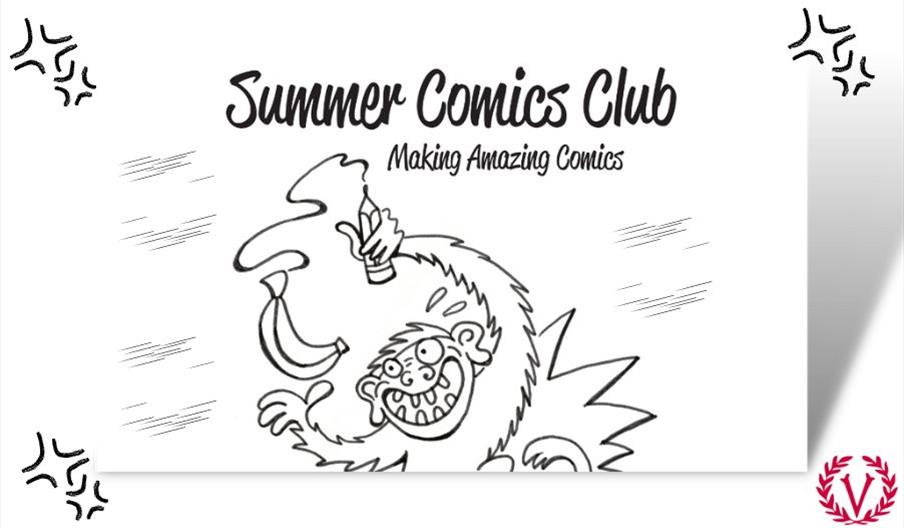 About
We're delighted to announce these special summertime Comics Club sessions hosted by the Vineyard School! Sign up for any or all four sessions. Each session is two hours long, and each has a different theme or focus.
Whichever session or sessions your child attends, they will get:
- a sketchbook to jot down plans for their finished comic
- materials provided (although they are welcome to bring their favourite stationery if they would like to!)
- a comic book that they will have created and partially or completely filled by the end of the session.
Mark and Zoe are a husband and wife team. As well as being artists, Mark is a children's bookseller and Zoe is an art teacher. Mark runs weekly after-school Comics Clubs at the Vineyard, and we're grateful to be hosted by the school for these special summer sessions.
Mon 8th Aug 3-5pm Theme: World-Building
Includes: map-making, genres (fantasy, sci-fi, real-world, etc.), captions and setting the scene
Wed 10th Aug 3-5pm Theme: Creating a Character
Includes: writing and drawing characters, heroes and villains, dialogue and speech bubbles
Mon 15th Aug 3-5pm Theme: Colour and Collage
Includes: pencil-to-ink process, picking striking colours, getting creative with collage
Wed 17th Aug 3-5pm: Book-making
Includes: making tiny zines or big comic books, stapling, photocopying, learning where to share comics
Map & Directions