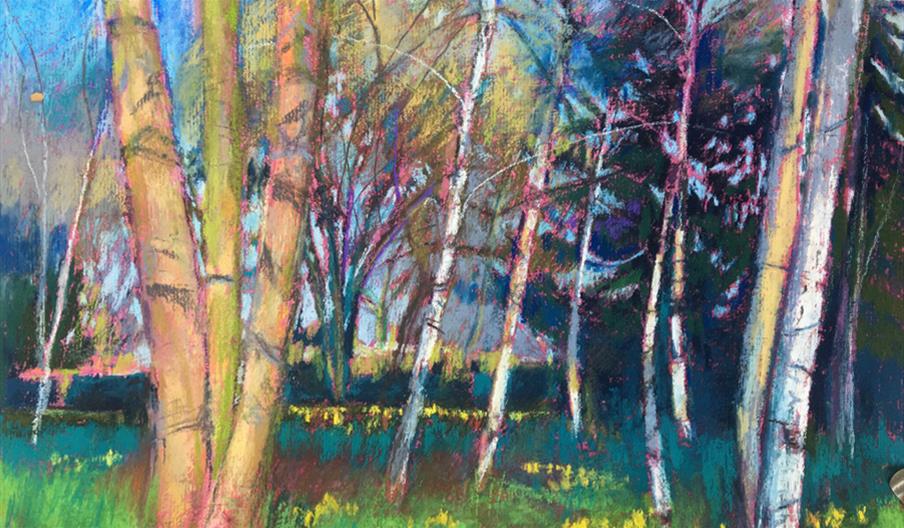 About
The professional Teddington Artists Group and their guests will be pleased to be holding their 2022 Art Fair in the fabulous surroundings of the Normansfield Victorian Theatre in the Langdon Down Centre, Teddington on Saturday 23rd and Sunday 24th July. This annual Art Fair showcases the wide degree of diversity in media and styles of art of the 12 members and their invited guests.
Almost 150 years ago, John Langdon Down invited the Earl of Devon to open the theatre on June 27 1879 and it survives as a fascinating example of beautiful Victorian theatre architecture. Teddington Artists have a long association with the Theatre and held their inaugural exhibition there in 1990.
Over the years, Teddington Artists have held shows in a variety of iconic local venues, including Bushy House, the NPL and recently Strawberry Hill House. Chairman John Walsh said "We are delighted to be returning to the wonderful atmosphere of this local hidden treasure".
This year there is a chance to see some very varied and high quality art works from this well established group in these historic surroundings. Not just painting, but also photography, ceramics, prints, jewellery, textile art and sculpture. There's something for everyone and prices start from a few pounds. Jo Hardie, Langdon Down Centre Manager was excited: "We'd love to see people, who have never visited this special place, attracted by Teddington Artists' event".
There is some parking on site, buses 281 and 285 stop right outside and Hampton wick station is a short walk away. There are two cafes within 5 minutes walk.
Guide Prices
For more details, please check the website.
Map & Directions