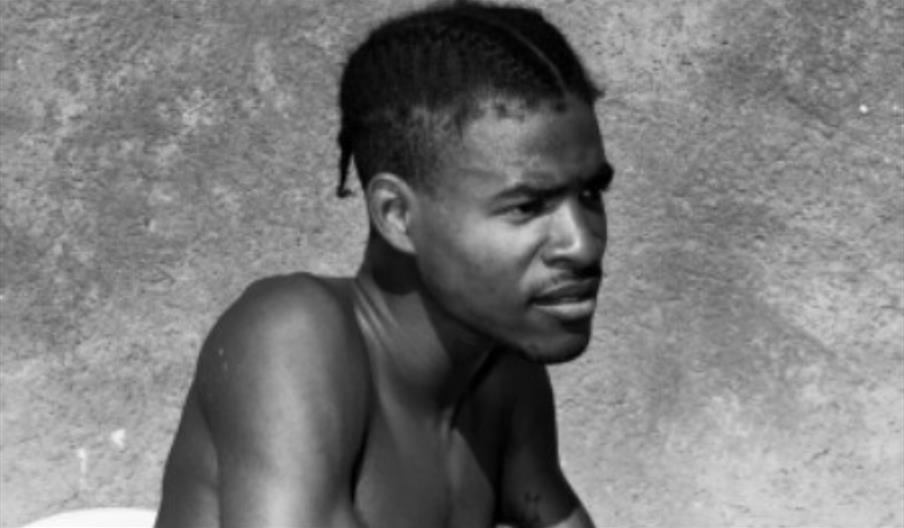 About
Royal Photographic Society (RPS) award-winning photographer, Dexter McLean, MA, focuses on representation of both the black and disabled communities that he embodies in Tower Avenue, his first solo show.

This series captures the people of Jamaica, and their culture, through portraiture photography. Dexter's sensitive and natural depictions represent the community of Tower Avenue, a street in the suburbs of Kingston, Jamaica, from where Dexter and his family originate. The subjects offer a unique insight into the real lives of Jamaicans.

Dexter, who has cerebral palsy, is driven by the belief that the eyes are the window to the soul. His photography practice focuses on personality, creating a moment of contact and exchange between subject and viewer. Dexter is this year's winner of the RPS Hood Medal, in recognition for his advocating of the disabled community through his documentary and portrait work. The RPS Awards are the world's longest running and most prestigious photography accolades. Tower Avenue and the recognition of the RPS, propel Dexter in his ambition to reflect the real lives of the people and communities he portrays.
Map & Directions
Road Directions
Accessible from the Thames Path and from Richmond Road.
Train: St Margarets Station (slow South West Trains from Waterloo via Richmond). Alternatively, District Line to Richmond and train from there (1 stop).
Bus routes: 33, 490, H22, R68, R70 and 290 alighting at the Crown pub or Lebanon Park.
For further information visit www.tfl.gov.uk
Accessible by Public Transport: St Margarets station is 0 miles away.