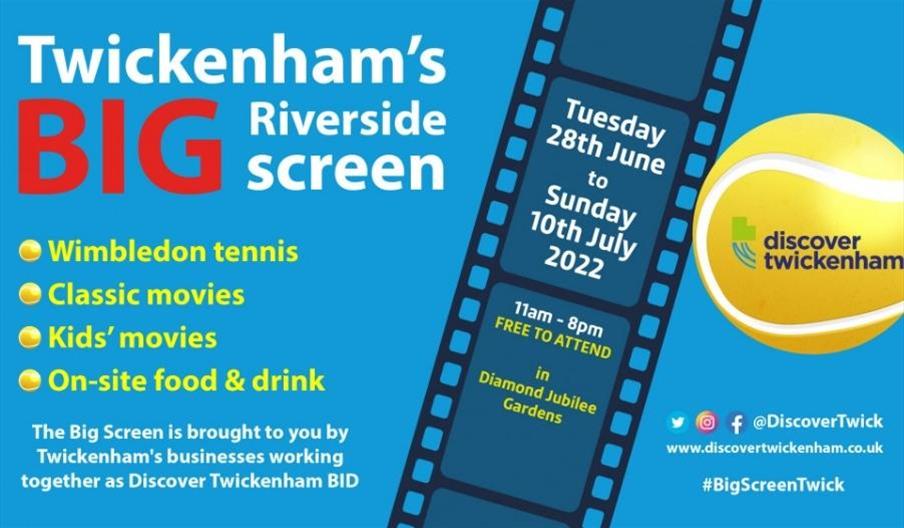 About
The Duke has landed in Twickenham! Head over to Twickenham's BIG Screen by the river to see this British comedy, starring Helen Mirren and Jim Broadbent. The Duke is the true story of a 60-year-old taxi driver, who kidnapped Goya's portrait of the Duke of Wellington from the National Gallery in London.
The Duke will screen on Friday 1 July at 7pm on the BIG outdoor screen in Dimond Jubilee Gardens Twickenham.
Family Entertainment:
Saturday 2nd July
Time: 10am
Pop down to Diamond Jubilee Gardens for an amazing outdoor cinema experience for all the family with Disney's Encanto.
Gorgeous animation, catchy songs and a heart-warming message, Encanto is an incredible spectacle that many are calling Disney's best movie of modern times.
Meet the Madrigals, an extraordinary family who live hidden in the mountains of Colombia in a charmed place called the Encanto. The magic of the Encanto has blessed every child in the family with a unique gift -- every child except Mirabel. However, she soon may be the Madrigals last hope when she discovers that the magic surrounding the Encanto is now in danger.
Map & Directions