Food and Drink in Richmond upon Thames
Looking to try the tastes of the world?
---
T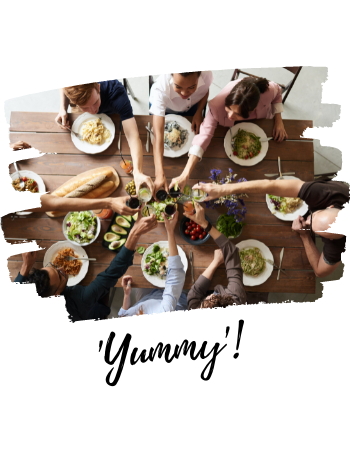 here are a variety of places to eat and drink in Richmond upon Thames from Michelin star restaurants, gastro pubs to hidden restaurants in little lanes that are all brimming with unique character and delicious food. Enjoy alfresco dining in Church Street, Twickenham or let your worries drift away in one of our wine bars along the River Thames
If you prefer Afternoon Tea you can enjoy a quintessential English experience at The Petersham, The Original Maids of Honour or at Petersham Nurseries
Richmond upon Thames has variety of high end international cuisines starting from Latin American, European, Asian and African. You can enjoy the famous French 'Boeuf Bourguignon' or perhaps you want to stick with some other European cuisine like Italian, German or Eastern European - Richmond upon Thames has it all!
If you are feeling little adventureous you may want to try something new, like traditional Napelese, Indian, Chinese, Thai, Mexican or Argentinean. There is so much to taste and enjoy. And don't worry if you are vegan or vegetarian, there is plenty on offer in our restaurants.
Did you know that Richmond upon Thames is home to Twickenham Fine Ale Brewery, Jawbone Brewery, Twickenham Gin and Kew Gin and Teddington Cheese – why not taste something local?
Sit by the river and enjoy a drink and a meal, and later explore the quieter streets in the towns and villages across the borough. We promise, it won't disappoint.
Scroll down to find your next restaurant, café or bakery in Richmond upon Thames.
Bon Appétit!
---