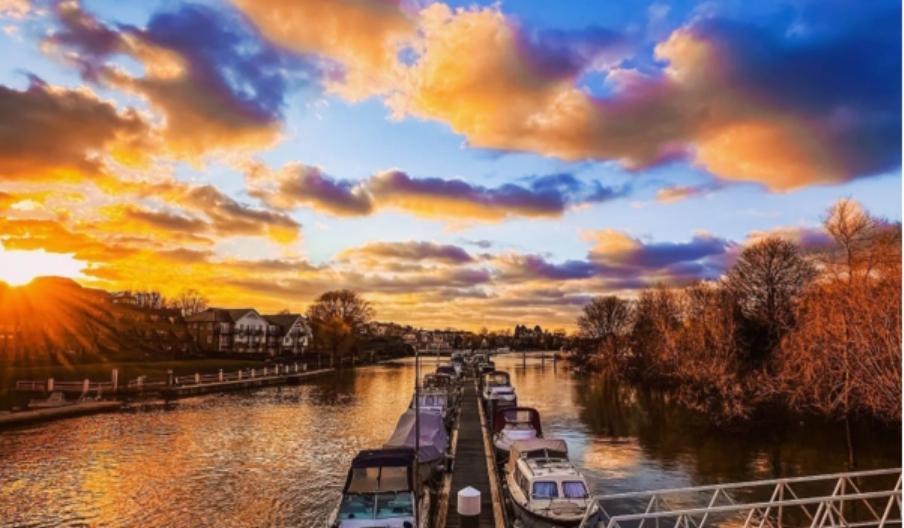 About
The footbridge consists of two separate bridges across the River Thames in England situated just upstream of Teddington Lock. There is a small island between the bridges.

The two footbridges were built between 1887 and 1889. They replaced a ferry which gave its name to Ferry Road at Teddington. The western bridge consists of a suspension bridge crossing the weir stream and linking the island to Teddington. The eastern bridge is an iron girder bridge crossing the lock cut and linking the island to Ham on the Surrey bank.

From this point downstream the Thames Path runs on both sides of the river and upstream it runs on the Surrey side only.
Map & Directions
Road Directions
From Teddington:
•By rail: From Teddington Station turn left onto Station Road. At Teddington High Street turn right and continue through to the end of Ferry Road
•By bus: The bus routes 281, 285, R33 and R68 stop at the Teddington Lock stop which is 200m walk from Teddington Lock
•By car: There is limited street parking available in the residential roads north of the Kingston and Twickenham Roads
From Ham:
•By bus: Teddington Lock is also accessible by foot via the Environment Agency access road from Riverside Drive. Nearest bus routes are the 65 between Ealing and Kingston and the 371 between Richmond and Kingston
•By car: There is limited street parking available in the residential roads around Riverside Drive
Plan your journey by public transport on www.tfl.gov.uk